Last weekend the guys and I donned our best 1930's finery and headed up to
Hearst Castle
for a poolside serenading as part of the premiere of "
Citizen Hearst
" at the
SLO International Film Festival
. It's hard to go up there and not day dream a bit about history of the place, I would love to have been a fly on the wall for some of those dinner parties, or better yet, the after dinner entertainment!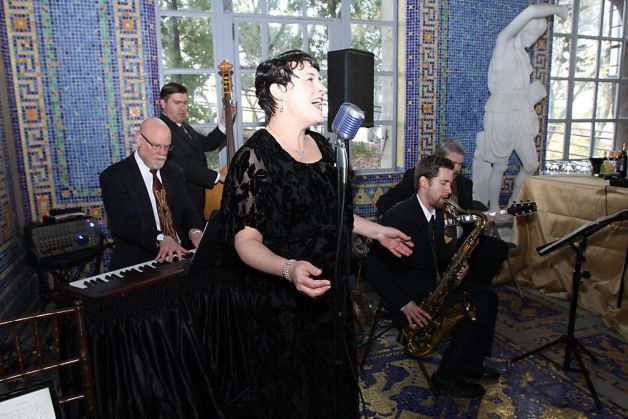 (Photo: Maury Phillips/Hearst Corporation)
More about the movie and the event
here
.